Langley United ..... Returns to Play!!!
---
---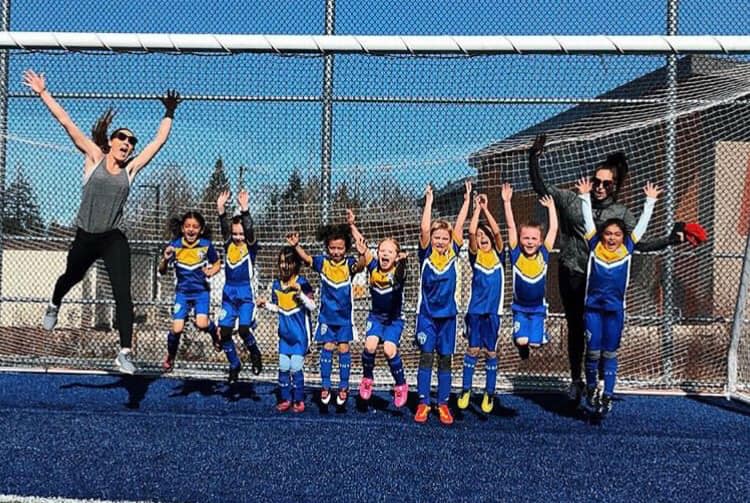 ---
For a downloadable version of this announcement from LUSA President Marcel Horn, click here
Langley United Summer Sessions/Fall registration - COVID-19
24 June 2020
Dear Langley United Soccer Association Members
As we draw to an end of what would have been a "spring season" and look ahead, we hope that LUSA's weekly online training videos and zoom sessions over the past few months have been both beneficial and enjoyable for your youth.
As BC health authorities have started to lift restrictions for youth sports in a controlled and responsible way, we have been working diligently with the TOL to gain access to the facilities to enable LUSA to implement Return To Play policies from ViaSport and BC Soccer in support by the BC health authorities and run a 4 week summer program as a trail run for Fall herby officially engaging phase 1 of reentry for soccer
Planned July 13th, 2020 - Return to Modified Training (Phase 1 for soccer)
Date TBA - Return to Modified Games and/or Competition Structure (Phase 2)
Date TBA - Return to the NEW Regular Type Training & Games/Competition Structure (Phase 3)
This afternoon, we have confirmation from the TOL on their intent to support our membership's request. Youth sports within the TOL will be transitioned in the short term a "Home Park" model where Willoughby will become LUSA's home of operations. Here is what we are looking at.
LUSA FALL REGISTRATION;
While we can't say for sure what fall programming will look like at this time, we have an obligation to assemble our team rosters and prepare for league play should phase 2 and 3 get the green light. Soccer requires a large amount of advance preparation for equipment, coaching and facilities coordination and as such, pre-registration is required.
The association has elected to set a $245 fall registration deposit to book your youths space for fall. All those that moved their Spring 2020 reg forward you will receive by email a voucher code to enable you to access those funds held since Spring.
Details;
2020 Fall Return to Play
https://www.gotsport.com/asp/application/reg/?ProgramID=90864&Type=PLAYER
We are hopeful this "place holder" strategy is seen as a reasonable compromise to mitigate the necessary advance program costs while still staying flexible to adapt to the governing bodies restriction. We are beyond eager to find normality and can't wait to get the kids and the balls united again
From my desk, I wish to say thank you for not abandoning your sport and your community-based association. It is with great pride that I work with our team to navigate the requirements to keep your loved ones as safe as possible while finding a way back towards active sport.
Sincerely,
Marcel Horn
President
Langley United Soccer Association